If you fix dinner, can you fix a family?   We asked 5 families facing different obstacles from over-scheduling to autism, to commit to having regular family dinners. What happened was better than anything I could have ever written. Their stories played out over 23 episodes and were the center of a larger program challenging all families to get to the table together more often. 
"The Let's Fix Dinner Challenge"
Creatives: Ann Lemon, Tia Lustig, Lauren Williman
Director: Craig D'Entrone - Punched in the Head
​​​​​​​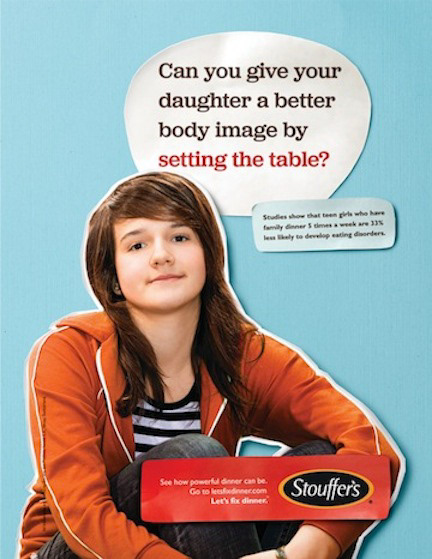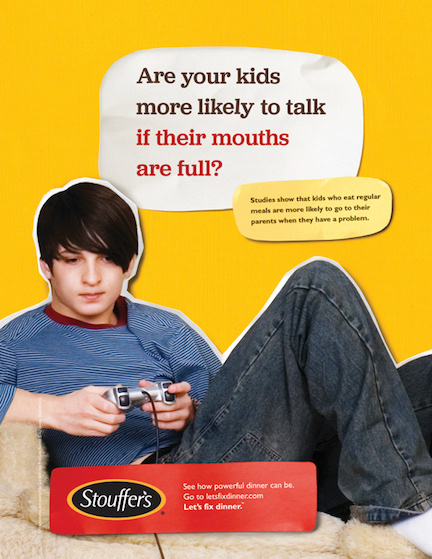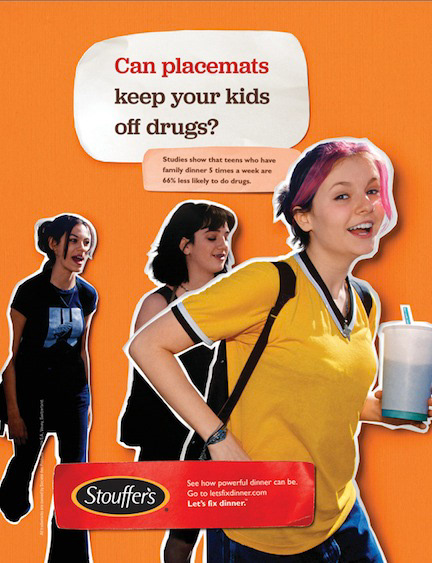 Parents were really convinced of the power of dinner once they heard a couple simple facts.  This video made it's way around the mommy-blogger world.