A campaign to launch a brand new coupe and promote the European philosophy of 
coupe driving - it's about the thrill of the drive, not getting from A to B.
Drive-finder app - a 
reverse version of the tradition mapquest of triptick, this allows you to input your destination then find the more exciting drive to get there.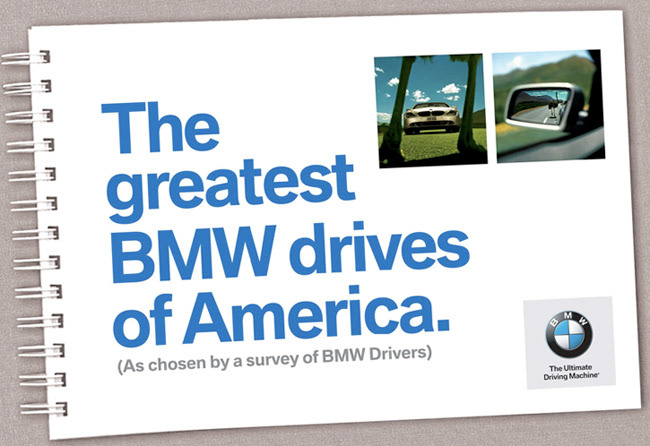 Destination postcards .Found in the glovebox of every new 330ci Coupe. Send them to friends once you've driven these great roads.
Print insert listing the best curves in America and some tips on handling them when you get there.